Dear Robert: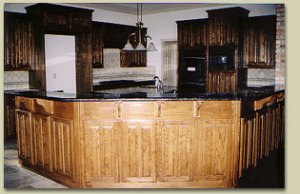 This is to thank you and all of the people who worked on my new home, which you built for me at 1716 Woodridge Court in Aledo, Texas.
Every phase of this project was handled in a very professional manner and I am completely satisfied with the final result.
I want to specifically mention my appreciation for the way you and the various sub contractors worked with me, on site, to quickly work out a number of the fine details in various areas of the house.  The best example of this was the built-in cabinets and framing work in the main living area.  The cabinet man, the finishing carpenter and the painter all collaborated to produce an outstanding result.
I also appreciate the work done by Sally and Suzy to help me in the selection of various materials, finishes and colors.  They made my life easy.
In addition, I want to thank you for the way you quickly resolved the few issues and problems that did come up during the course of construction. 
Building a new home is an important and often complex task, and in my opinion, the main reason this project went so smoothly was your personal and detailed involvement in every step of the process.  It was a pleasure to watch you work and to work with you.
In addition to thanking you for building me such a beautiful home, I would like to let you know that I will be pleased to recommend you and your partner, trey, to any prospective client that may be considering your company for the construction of a new home.  In addition, I would be pleased to show my home to any of your prospective clients. 
Thanks again, and my best regards to you and all of your associates.
Sincerely,
Dear Robert, Suzy and Trey: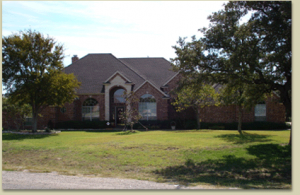 This letter is with thanks for a job well done!  When Joel and I were considering building a home, we were very nervous at the prospect.  There are a lot of folks out there who seem to have had a bad experience with their general contractor.  Not the case with you.  Robert, not only did you complete our house beyond our expectations, putting such beautiful trim work and finishing touches in it, but you treated us with the utmost respect.  And that's no simple task when it comes to two highly perfectionist and unconventional customers!  Our concern was always your concern and I have the greatest respect for how you handled our contract – with integrity.  You all put your hearts into the work and we appreciate it.
Suzy, thanks so much for spending time helping me pick out colors and taking care of questions and concerns.  You always made me feel like I was top priority when I called or walked through the door!  Robert, please say a special thanks to your wife, Sally, for me for helping pick out colors and providing a professional opinion.  I appreciated her help and her willingness to drive with me to a nearby store to find the right tile when the samples didn't appeal to me.  I am still so impressed that JB Homes was willing to provide a free interior design consultation.  You really bent over backwards to make sure every detail suited us.
I would, and have, recommended JB Homes to others who are considering building a new home in the Fort Worth area.  And our house speaks for itself – our guests have all been so complementary.  As you know, Joel and I moved in 10 months ago.  Our house is very sound from the foundation up – even over-engineered to some degree!  And not only that, but it's a beautiful house that we grow to enjoy more each passing day.  We found a plan that we knew would be our dream home and you worked with us until we could reach an affordable agreement.  During construction, you let us go out and work on our house without limit and you were very patient with the many modifications we made to the plan (both before and after they were drawn up).  Thank you for making our dream home come true!
Sincerely,
Dear Robert, Trey, and Suzy: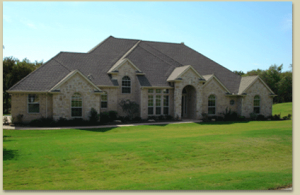 I'd like to take this opportunity to thank you very much for your lovely home.  Jacki and I have been in the house for exactly one month today and we love it.  You have done an excellent job down to the last detail.  When we started this project, we were very nervous.  Building a custom home was something new for Jacki and I but you've made it so enjoyable.  It was truly a great experience to see it go from blue print to what it is today.  You've been very responsive to all our needs and demands and I know that we can count on you in the event something goes wrong in the future as you have demonstrated this past month.  I would not hesitate to recommend J.B. Homes to anyone who's looking to build a new home.  Our door is always open to you and if you ever have a need to show our beautiful home to new customers.
Keep in touch and don't forget to send us some business cards.  We are planning to have an open house party for all of our friends to come and enjoy our house.  we have not decided on a date yet but we would be honored if all of you and your significant others could come.  Once again, thank you very much, it was truly a great experience.
Sincerely,
Dear Robert, Trey, and Suzy: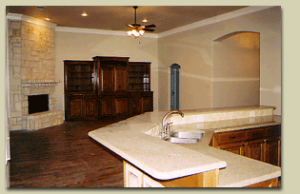 Just wanted to let you all know how happy we are we selected JB Homes to build our DREAM HOME here in Reata.  We found the perfect land here in Reata & the perfect builder!
Deciding to build a house & find the right builder is a BIG discussion.  The time involved in building a custom home requires a good relationship between the customer & builder.  From the first day, everyone at JB Homes treated us so well & the relationship throughout this huge project was wonderful.  Everyone at JB Homes was there for us around the clock.  We were treated like friends more than just a business transaction.
JB Homes' wonderful architect not only listened to our wishes in building our custom home, but was compassionate in making sure that our home would be completely wheelchair accessible.  He thought of things that we had not even considered.  JB Homes not only constructed our DREAM HOME here in Reata exactly to our wishes from the design of the front of the house, to every room inside, especially the kitchen, but also making it to where there are NO obstacles for my wheelchair.
We are so very proud & happy of the custom home that JB Homes built for us.  We would highly recommend them to anyone considering building their dream home.  JB Homes to us do more than just build homes, they CARE about people & treat them as individuals considering their wishes & needs.  We would be more than happy to speak to anyone wanting more information regarding our excellent experience with JB Homes.
Sincerely,
To whom it may concern: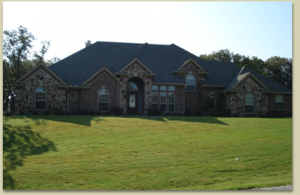 We moved in to our JB Home 6 months ago and have been extremely pleased with not only the craftsmanship of the house, but the superior customer service that Robert Joslin has provided us.
From day one, when he showed us our lot, to the day of closing, he was very attentive and accommodating by always addressing our questions and concerns.  We were both excited about building a new home, and Robert made the experience a pleasant one.
We are proud to have such a beautiful home, and we've received many compliments from friends and family.
If you are thinking about building a new home, we definitely recommend JB Homes.